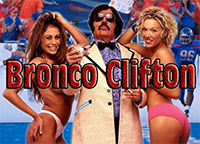 went 17-8 last week and if we used the lines I would have picked up many of my upset picks but that's not how I roll and all things considering even a blind fool should be able to pick a higher percentage than I did last week in the head up games with no points with all the pansy weight scheduling going on out there amongst the ranked teams.
Before I get into this week's picks how in the hell does BYU lose to the Ute's I won't bring up lastnights game in this but for Gods sake the Utes just lost to a lower WAC team for Christ sakes how do the Mormons drop a game to a team that lost in Logon an area full of the reformist church and the multiple wives gangs? It's a disgrace I tell you that only makes last night's game that much harder to accept. Ok on to this weeks picks.
You all had Boise over BYU that was a given so from there
Baylor over ULM big the run of over times and close games I s over.
West Virginia tops Maryland
Kentucky no chance vs. Florida
UAB destroyed by OSU
Virginia hangs tough for 3 qts with TCU then gets hammered
Missouri gets there first SEC win on the road beating a battered South Carolina team
Oregon State dumps UCLA and the polish starts to rub off and expose what's really underneath.
EMU vs. MSU why bother I'd almost call for a shocking upset here but then if figure Maxwell probably would make a fine MAC QB 😉
Idaho State vs. Nebraska collect your check pass go and sometime in the near future can you please get some kind of team in Pocky for Christ sake man once upon a time We bangles had some pride and a winning history now nothing!
Florida Atlantic vs Bama, when does Bama finally play a real team so we can see if they are for real? Certainly the Meatchicken were not a real team hell they should have lost to Air Force 2 weeks ago if not for the homer B1G officials calling the game they would have!
LSU AT Auburn God if only Auburn had a coach I mean the fool they got there (they will be stuck with thanks to Cam for years to come) couldn't coach his way out of a wet paper bag. For 28:37 last week dUI gave LSU all they could handle then collapse like they were the Mad Haters personal hand warmers. If dUI on the road could play with them for that long certainly Auburn could play all 60 too bad they don't have a coach LSU wins.
Louisville is proving to be a team to watch they are not the Cincy of a few years back they actually have some power on D and the O they will crush Florida International.
South Alabama at Mississippi State, yeah this is not the week Mississippi gets exposed.
Rutgers vs Arkansas, this is the week a second BE team Joins the top 25 ranks I don't know if that knock Boise State out or not but certainly beating up on a SEC team at home with their past wins and being 4-0 will get the job done.
The Meatchickens at the Irish while I would love to see the Irish knocked down a step or two here the Meatchickens just don't have any real players but one and unlike Cam who had Nick Fairley, Robertson has no one else on the team, it's him against the world. The Irish are going to squash scUM.
Vandy vs. the Dawgs there is a collision coming but it's not on the regular season schedule, there is nothing to stop the Dawgs on their way to the SEC championship game and I like their chances to make it to the next MNCG.
KU take Oklahoma and utterly destroys them end of story.
Clemson vs FSU, I'm taking FSU in this one because it's at their place and last year they gave Clemson all they could handle up north FSU in a high scoring game.
Fresno vs. Tulsa this is a game to watch people 8 pm on the CBS sports network. Tulsa leads the country with get this 17 QB sacks both teams losses came against BCS appointments in high scoring affairs and both have blown out the other competition. The games at Fresno and that's why I'm going to pick them but I have a feeling it's going to be a very entertaining game get it if you can.
RR destructing starts at 10:30 est on ESPN may the Duck be with you.. death to RR……
Now at 34-19 I look to break it open this week.