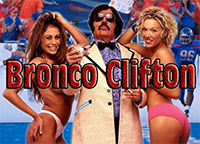 So the Chips prove to be a MAC team after all, but despite MSU Dominance over them Boise State fell in the polls, while Arkansas is still ranked after getting beat by a C-USA team? While starting off last week near perfection I knew it wouldn't last this week
http://youtube.com/watch?v=CkykbhbMHOM
Rutgers vs. South Florida. South Florida ruined my dream of an undefeated Nevada team going into the last game against Boise State and they will ruin Rutgers ambition of being 3-0. 33-26
Nebraska vs. Arkansas State. My heart wants to say UCLA is still a junk team and Nebraska is still over rated even unranked I have to go with Nebraska bouncing back and beating Arky State 33-10
ULM vs. Auburn. Was last week's win over Arkansas a fluke? Or was it more about this idiot coach Arkansas has hired as a coach(MSU must be so glad he is gone) John L Smith is a horrible coach and though Auburn is a horrible team with a horrible coach Auburn wins a boring game 19-10
Alabama vs. Arkansas, LOL do we really need to call this one 100-0
USC vs. Stanford, last week the Orange men let me down I expected more offense in the first half this week and they just didn't produce, that being said USC is not as dominate as their high #2 ranking declares and lack of depth is going to catch them. Stanford 31 USC 24
Idaho vs. LSU LOL see pick enough said.
Tennessee Tech vs. Oregon. Who schedules these games ? if you were a fan of the Ducks would you even go to the game and if so why? That being said Oregon's D hasn't shown me much and though I do not believe Tennessee Tech can win they just might actually believe they can which won't result in a victory but will result in a game that will have unexpected consequences for the Ducks. Ducks 42-Tennesse Tech 41
Wake Forest vs. Florida State. Wake has no D to match FSU's offense another blow out is in line for FSU 50-10
FAU vs. Dawgs. The Dawgs have a couple more scrimmage games to go before they meet a real team. Dawgs 50- FAU 21
South Carolina vs. UAB Last week I was completely let down by the worst performance I have seen by an ECU team. UAB has no chance none zero zip USC east wins.
James Madison vs. West Virginia. Can you say trap game? If there was a game where a Sub-division team might upset a ranked opponent this is the game. So I'm picking an upset here James Madison beats the future Big 12 champs 31-28
Notre Dame vs Michigan State. This is the first week in which MSU helps Boise State while at the same time taking away future help by beating the Irish 35-17.
Furman vs. Clemson. Another one of those scrimmages which explains it's Espn3 broad cast no one wants to see it. Clemson in a walk.
California vs Ohio State. The Bears did much to help in their loss to Nevada to help Boise State and now they can do more by doing what no one expects and that is to win in the shoe. Neither teams Defense is dominate both teams have some Offense and in this one I look for the Bears to outscore the Buckeyes 42-38
V-Tech vs. Pittsburgh. Pittsburg team is a shambles and has been for a while now. V-Tech 35-10
Texas vs. Ole Miss. While New Mexico didn't shock the world neither will Old Miss, not because they won't win but because many know they are capable of winning I look for Old Miss to beat the Horns at home being home making all the difference. Old Miss 28 Texas 13
N. Texas vs. Kansas State. I have a question whats with all these Southern States whose names end as or sas ? Someone please edumacate me on this. K State .
TCU vs Kansas. TCU has too much power and O and picks up their first Big 12 conference win. TCU 49 KU 10
Michigan vs Massachusetts. Michigan got bitch lucky against Air Force and while they squeaked by a MWC team at home they still moved up in the polls go figure that one out? This week they play a team even RR was able to put 60 on so it's not even a game worth watching. All us scum haters will have to wait for the Irish to bounce back after their loss to Sparty to see Michigan get their first of what will be many loses this year.
Florida vs. Tennessee. This week we see Brent Pease get his comeuppance and Florida gets sent packing. Doesn't hurt this game is a road game for the Gators, but even if this one was in Gainesville I wouldn't see a different result. Tennessee. Vols 42- Gators 21
North Carolina vs. Louisville. The Cards continue to carry the flag for the Big East. Cardinals 38-13
Houston vs. UCLA. The Bruins walk away with this one.
S Carolina St. vs. Arizona. RR looks like a miracle worker gets his third win in a row, don't worry PaC 12 fans the end is always close by when it comes to RR. I still cannot get over how much yelling this guy does at his players and coaches I have to believe that wears thin after a while.
BYU vs. Utah. My apologies to those in Logan Utah I missed that pick I knew you were the better team and I knew Utah's coach sucked I brain farted won't happen again. BYU destroys the Ute's they just ain't very good.
Now for the final game Miami of Ohio vs. Boise State. This shouldn't be much of a game. I know M of O won their last game and certainly will be coming in high to play Boise State. And Certainly they gave OSU all they could handle for 1 Quarter, it wasn't much of a game after that. This game will be more about answering some question for Boise State.
Can Southwick get it together and get the passing game going?
Will D.J. Harper and Ajayi display what we all hope to be a dominating running attack?
Will coach Prince improve his play calling and execution of the offense?
Will the Defense continue their dominating performance?
Will the kicking game continue to show improvement?
Will Special teams make some big plays?
With a win will Boise State re-enter the top 25?
Boise should win this game handily, will they put up the points OSU did against them? Will it matter to the pollsters if they don't win by 21 or more points? I don't know but the good news is we are back to Bronco Football every until the weekend before the Nevada game and that my friends makes life worth living.
Last week I picked way too many games so I cut back this week. While I did miss 2 upsets Utah State over Utah and Arkansas losing to ULM I still got the Oregon State over the Badgers finished off 17-11.